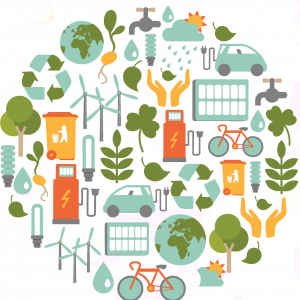 Sustainachella is a series of virtual community workshops hosted by the City of Miami Beach. Each workshop focuses on a different topic that promotes environmental stewardship and sustainable living habits.
Workshops are held on the Zoom platform and are open to the public. Register for the next workshop today by clicking on the topics within the dropdown menu below!
Once registered, you will receive an email with the webinar link. For questions on the workshop please email, Yani Pineda: ypineda@miamibeachfl.gov
*Students are eligible to receive 1 community service hour. To obtain the community service hour, the student must register and check "Yes" in the question field.
Past workshops can be viewed in the "past workshops" tab. Please allow one week for workshop recordings to be uploaded.
January 29, 2021 - Sweet Bees
Bees are one of the most important pollinators and are critical in the propagation of plants, trees, and food crops in South Florida. Join us to learn more about bees and pollinators, local beehives, and becoming a trained beekeeper!
Sweet Bees
January 29, 2021 | 12 PM
Guest Speakers
Daniel Calzadilla, Local Bee Keeper and Founder of Bee Wranglers
David Riera M.Sc., Graduate Advisor and Founding Member of South Florida Bee Keeping Association
Sanna O'Sullivan, Garden Naturalist, Miami Beach Botanical Garden
December 15, 2020 - Homemade Holidays
This year, give your holidays that extra green touch! Learn about making homemade products using natural ingredients and how to wrap gifts beautifully without buying more wrapping paper.
Homemade Holidays
Tuesday, December 15, 2020 | 12 PM
Guest Speakers
Maddie Kaufman, Program and Outreach Director
Megan Newmans, Holistic Health Coach
Kayla Martinez, Natural Products Advocate