Getting Around in Miami Beach
Travel is the activity that consumes a large amount of energy and one of the main sources of greenhouse gases, increase in territorial space occupation and noise generation. Utilizing alternatives modes can help reduce this impact.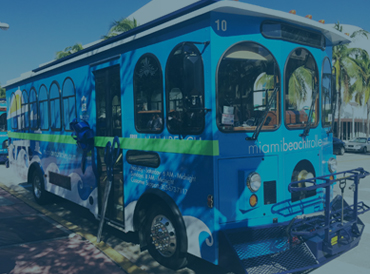 Miami Beach
Trolley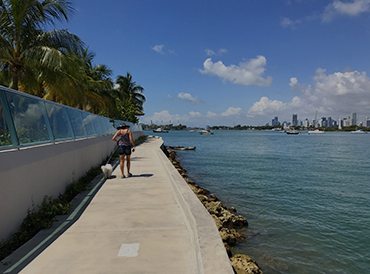 Baywalk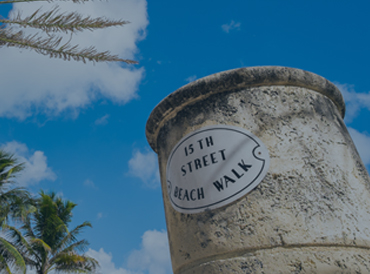 Beachwalk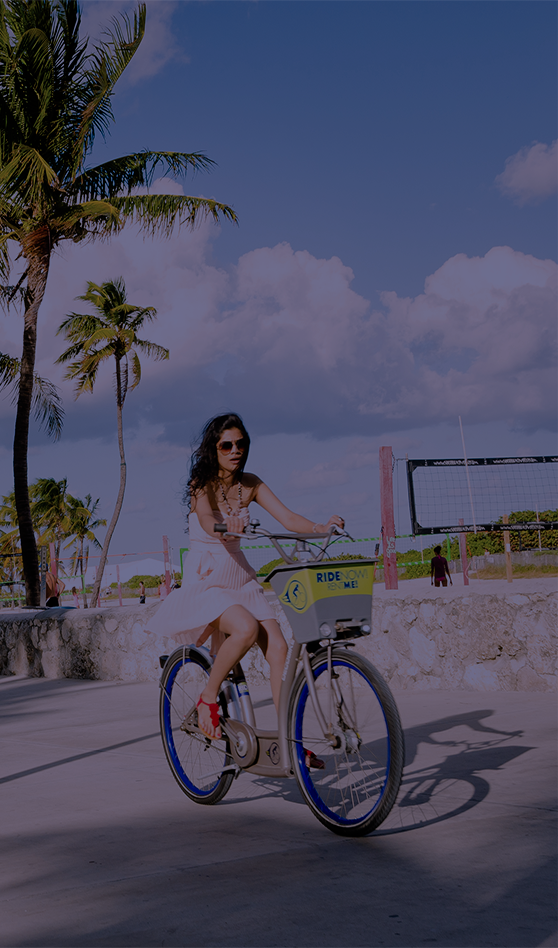 Bicycle
Connectivity
Bicycle Connectivity is tied into a 20 year plan that envisions a network of protected bike lanes and a network of greenways on residential streets.
Learn more
Miami Dade
County Transit
Miami Dade County's Transit includes a Metrobus System, Metrorail, Metromover, and Special Transportation Service.
Learn more
Fleet
Assessment
The fleet assessment is part of an overall effort by the city to mitigate the effects of climate change by improving the current fleet inventory.
Water Transportation
Water transportation highlights natural resources such as canals, rivers, waterways and lakes by creating a connection between people and the water.
Learn more