Greater Miami & the Beaches is a unique collaboration among Miami Dade County, City of Miami Beach and City of Miami created to respond to global trends major metropolis' face: urbanization, globalization and climate change. In the spring of 2015, after a highly competitive process, Greater Miami and the Beaches was selected to join 100 Resilient Cities.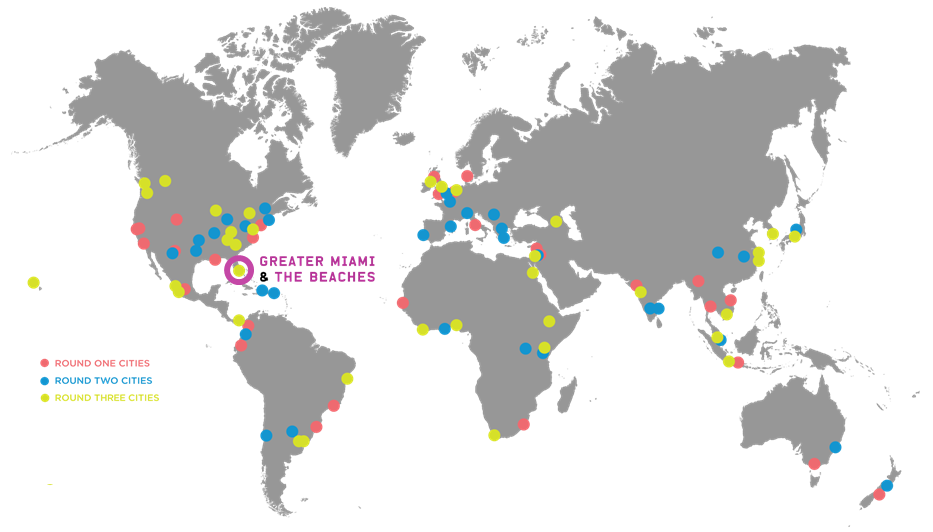 100 Resilient Cities, also referred to as 100RC, is an organization pioneered by the Rockefeller Foundation.  100RC is dedicated to helping cities around the world become more resilient to the physical, social and economic challenges that are a growing part of the 21st century. 100RC will provide expert consultant support to develop a Resilience Strategy for Greater  Miami and the Beaches. 100RC Cities will have access  to $200 million in solutions through consultant services over the next two-years as well as access to the network of peer cities.
The Resilience Strategy will be designed to address Greater Miami and the Beach's key shocks and stresses. Acute shocks are sudden and sharp events that threaten a city. Chronic stresses weaken the fabric of a city on a day-to-day or cyclical basis.
In 2017, GM&B released the Preliminary Resilient Assessment (PRA). This report is the culmination of the first phase of listening and learning from all of stakeholders in the region including residents, businesses, and community organizations. It is the foundation for the next step and outlines the most important resilience priorities.