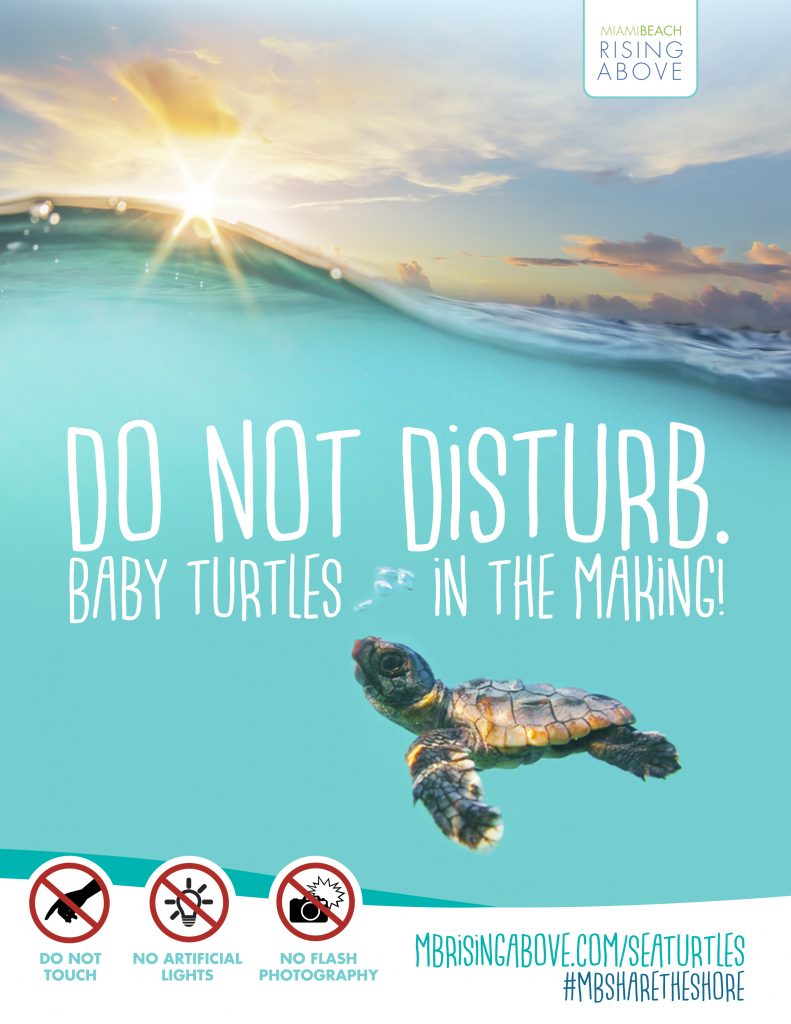 Sea Turtles are protected by the US Endangered Species Act of 1973 and Florida Statute Chapter 370. It is illegal to harm or harass sea turtles, their nests, or hatchlings. The City of Miami Beach is a nesting habitat for three species of protected sea turtles; the Loggerhead, Green, and Leatherback.
Sea turtle nesting season in the State of Florida occurs between May 1st and October 31st.  However, turtle nesting season begins on April 1st for Miami Beach to account for the earlier leatherback nesting season.
Although turtles prefer dark beaches, many nest on lighted shores due to the lack of dark beaches. This jeopardizes hatchlings, which are instinctively attracted to bright lights. The City of Miami Beach has adopted a Turtle Nesting Protection Ordinance to minimize the impact of artificial lighting on hatchlings and nesting sea turtles and thereby protect the endangered species which frequently visit its beaches. The Ordinance requires light management on private and public lands to prevent light pollution that is problematic for sea turtles and other nocturnal animals.