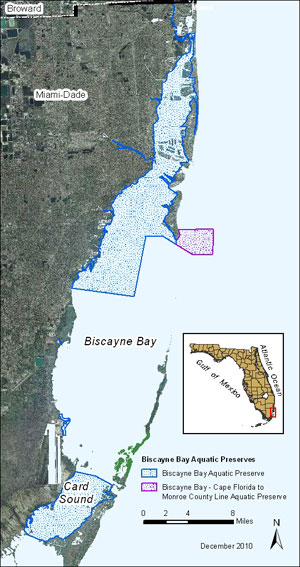 Biscayne Bay Aquatic Preserve
The Biscayne Bay Aquatic Preserve (BBAP) is collectively two unique and diverse aquatic preserves located along the southeast Atlantic shoreline of Florida. The two aquatic preserves established by the Florida Legislature in 1974 & 1975 are managed by the Florida Department of Environmental Protection (FDEP). The BBAP comprises over 70,000 submerged acres, with the purpose of preserving, protecting, and enhancing Biscayne Bay and all natural waterways tidally connected to the bay.
Importance of the BBAP
The City of Miami Beach is bounded by the Atlantic Ocean and the environmentally sensitive BBAP. As one of the city's most valuable natural resources, the Biscayne Bay Aquatic Preserve supports a vast amount of marine life and provides ideal habitats for living species. In addition, Miami Beach, Virginia Key, Key Biscayne, and Key Largo are underlain by coral reef limestone formed by marine life. Biscayne Bay provides a habitat for a wide variety species as well as several of Florida's imperiled species, including the Florida manatee, the bottlenose dolphin, the American crocodile, and Johnson's seagrass.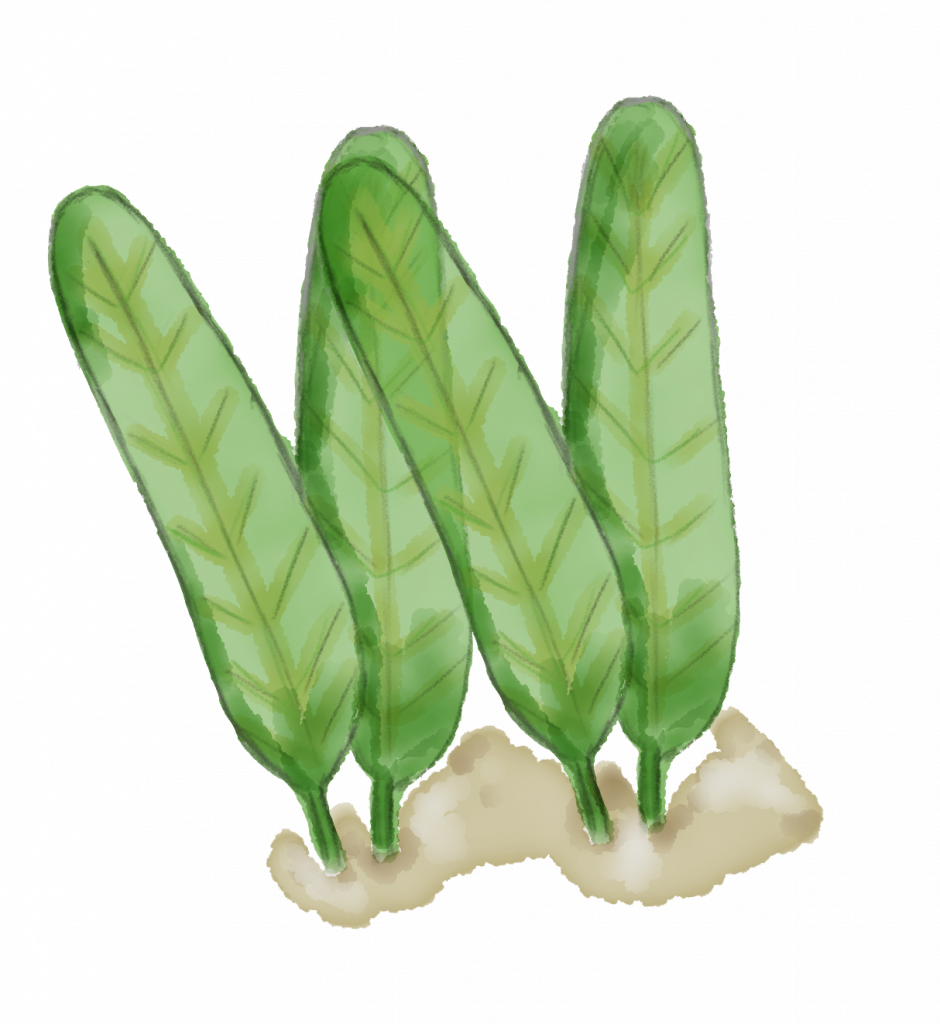 Seagrasses
Seagrasses are submerged plants found in shallow waters or lagoons which makes Biscayne Bay an ideal location for their growth.  This specialized vegetation is a vital part of our marine eco-system. They provide habitat, food and nursery areas for a vast amount of aquatic species. As a result of their high level of productivity, biological complexity, and high biodiversity, seagrass communities have been described as the marine equivalent of tropical rainforests.
There are approximately six different species of seagrasses found in our area. Some are very common while others, such as the Johnson's seagrass (Halophila johnsonii), have been placed on the endangered species list and considered to be threatened.  Johnson's seagrass is the first and only marine plant listed within the Endangered Species Act due to its limited geographic range and habitat loss. The National Marine Fisheries Services (NMSF) designated a portion of Biscayne Bay as a critical habitat for this species.
A growing population and increased development comes with a price; meaning that our seagrass beds are not in their best condition. One of the major threats to seagrass is prop damage from boats.
Luckily, there are several agencies in place that are working together to find ways to better protect seagrasses and to return them to areas where they have been lost.  The Florida Coastal Office is utilizing various replanting methods throughout the region and state with the goal to restore this specialized habitat.
Learn more:
Florida Department of Environmental Protection