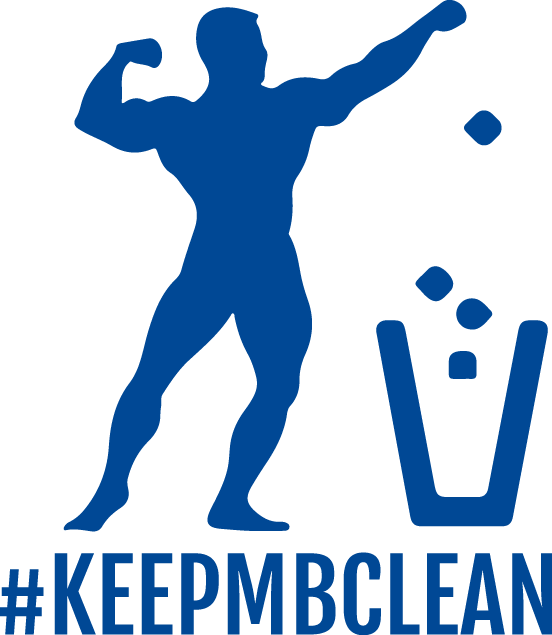 Did you know that Over 8,000 lbs of litter are left on our beaches everyday while another 50,000 lbs are removed annually from our waterways?
The presence of litter is detrimental to the City's many natural resources including its beaches, waterways, and wildlife. Plastic bags and plastic wrap can asphyxiate marine animals and fish. Trash, such as cigarettes, can also be fatally harmful to animals due to their non-biodegradable qualities. Litter has  been known to clog storm-water drains and cause flooding within the urban environment. It degrades the quality of life and lessens the recreational value of our natural environment. Additionally, it can decrease the desirability of our neighborhoods, which can result in a reduction of property values.
It is important that both residents and visitors do their part with minimizing the amount of pollutants that enter the City's vast system of streets, interconnected waterways and sensitive marine habitats. Help Miami Beach stay beautiful by throwing away your trash and recyclables properly!
Remember that it is unlawful for any person to throw litter in any manner or amount whatsoever in or on any public highway, sidewalk, road, street, alley, thoroughfare, beach, park, baywalk, beachwalk, cutwalk, sidewalk cafe areas, or any other public place, except in containers or areas lawfully provided. This includes improper disposal in any lakes, rivers, streams, canals, tidal or coastal waters within the city.
The following civil fines shall be imposed for violations of this section except as provided in section below:
First offense: $50.00 fine.
Second offense: $100.00 fine.
Third or subsequent offense: $500.00 fine.
For more information on this code, please visit: https://www.municode.com/library/fl/miami_beach/codes/code_of_ordinances?nodeId=SPAGEOR_CH46EN_ARTIIILI_DIV1GE_S46-92LIDEPRLIPELICOHAVICOHAREFIREPRSERELIENAPLI