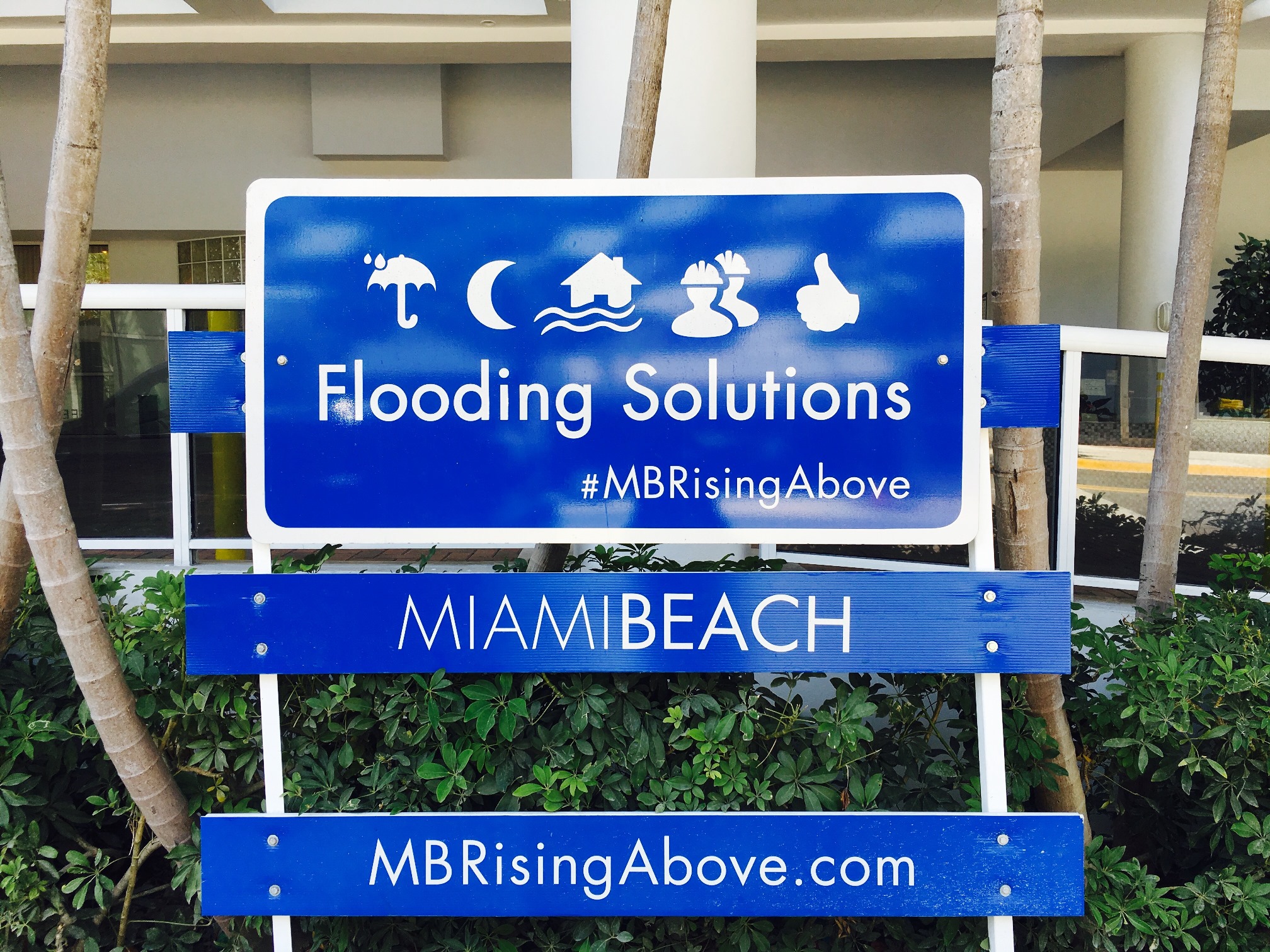 For a full resource guide on flood protection and related topics, visit the Miami Beach Flood Awareness Page.
Miami Beach is a coastal, sunkissed island surrounded by the beautiful waters of the Atlantic Ocean and Biscayne Bay. The City has a low elevation, near sea level, and this can cause drainage challenges and flooding from heavy rainfall, high tides, and storm surge. We want you to be aware of flood risk, but also know that Miami Beach is leading the way locally and nationally to reduce flood risk today and in the future from climate change and sea level rise projections.
Miami Beach is investing in our City through incremental adaptation. We are doing this through 3-main approaches:
• Using the best available science and engineering,
• Addressing critical public infrastructure needs of the more vulnerable areas while taking a deliberate and measured look at longer term strategies that reduce flood risk and improve the quality of life, and
• Addressing private infrastructure through land use changes and guidance that reduces flood risk for private properties.