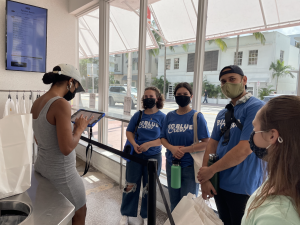 In partnership with Big Blue & You, the Ocean Conservancy, Debris Free Oceans and the Design & Architecture High School Environmental Club, #PlasticFreeMB is expanding! The Big Blue Crew, which included local high school students, visited businesses throughout Miami Beach to educate them on the importance of reducing single-use plastics and to discuss the goals and benefits of the #PlasticFreeMB program. Students registered an additional 15 businesses, bringing the number of certified businesses in Miami Beach to 149. This initiative is part of the Ocean Conservancy's Shores Forward program and the City of Miami Beach is proud to be a partner.
The student's success was highlighted during an event at the Kimpton Angler's Hotel, a new #PlasticFreeMB member business recruited by the Big Blue Crew. Students shared the results of their summer-long project and earned recognition from the mayor. The City of Miami Beach hopes to continue with this project to further expand #PlasticFreeMB and engage students in plastic reduction efforts.
To learn more about the Shores Forward program, visit the link here!
See photos from our #PlasticFreeMB event below!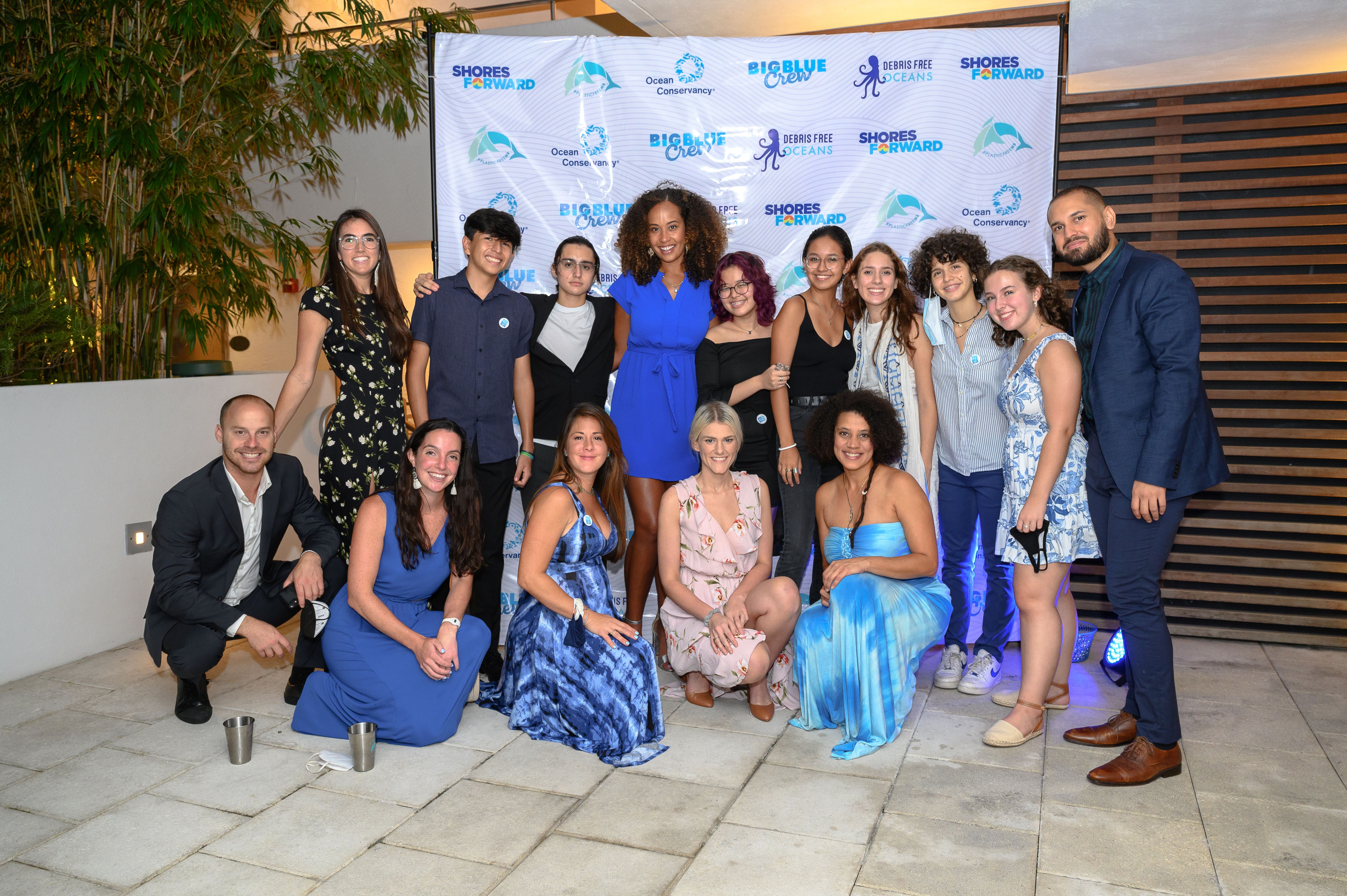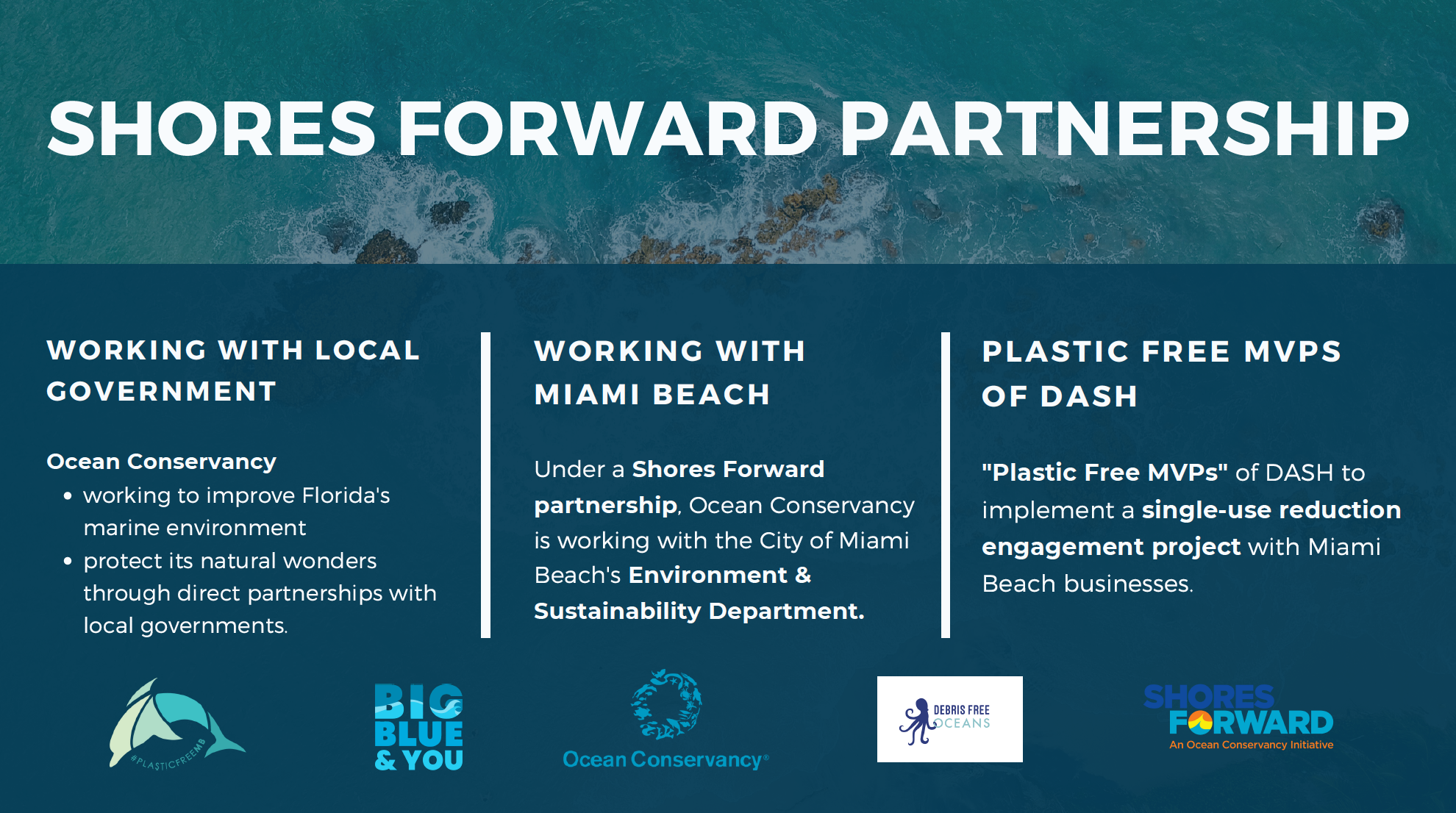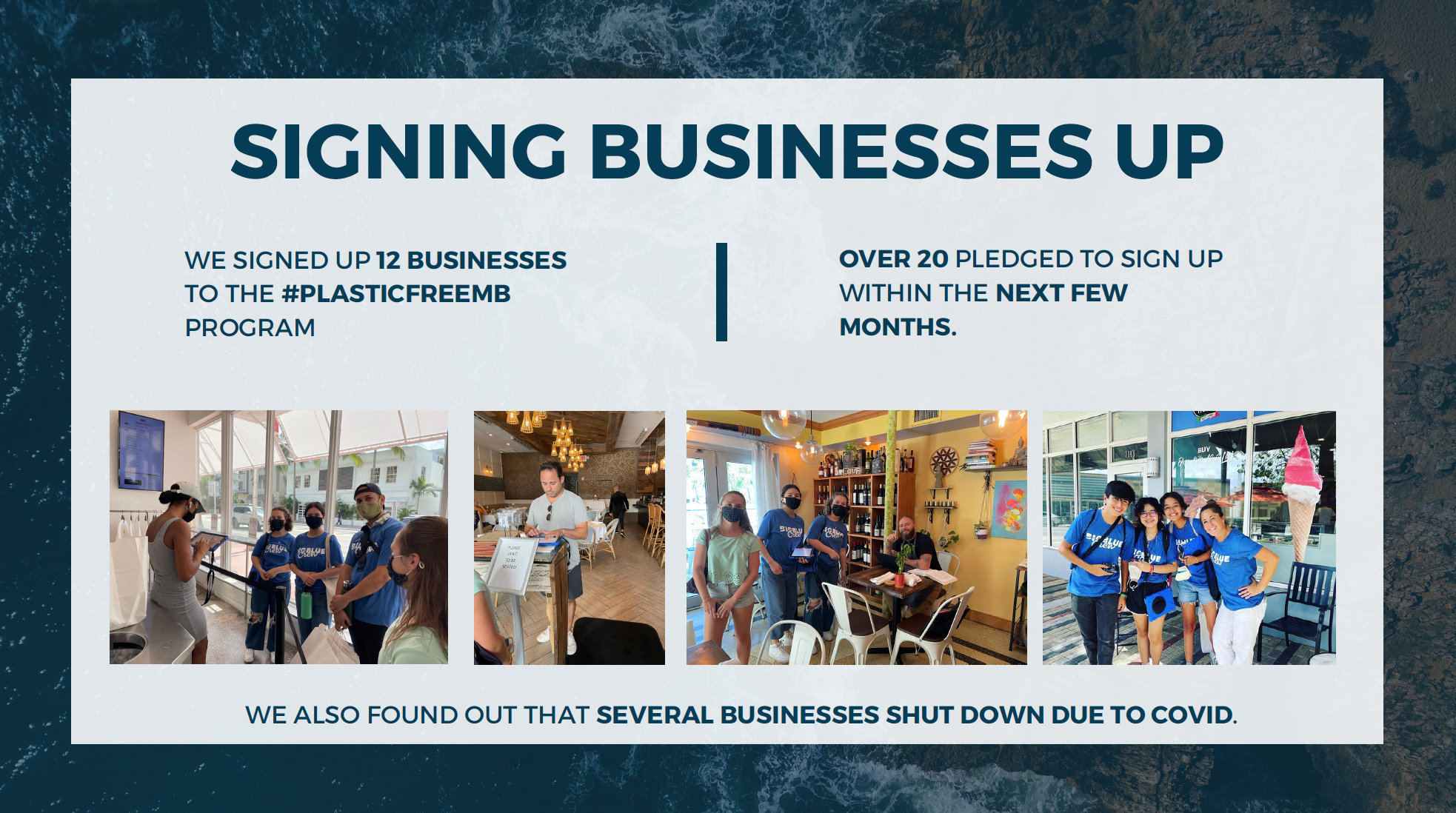 "Our #PlasticFreeMB program already has over 100 participating businesses, and this new collaboration shows how government, nonprofit organizations and students can work together to make our community more sustainable. We're proud and excited to empower the next generation to help improve the future of the environment they're inheriting." – Miami Beach Mayor Dan Gelber