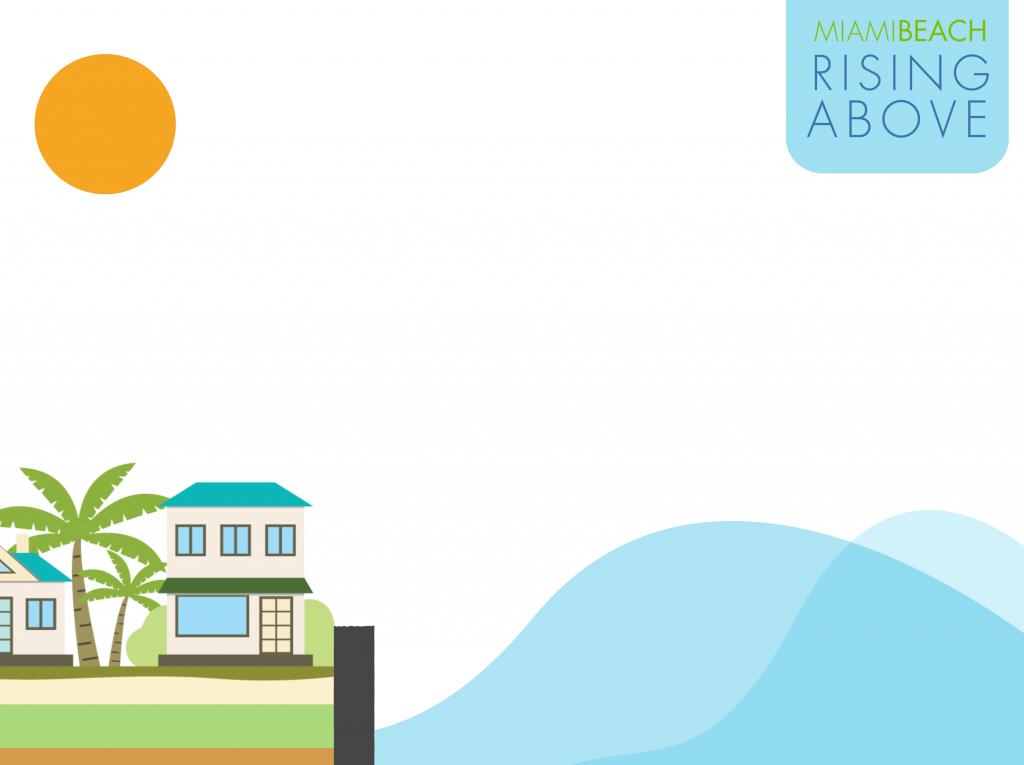 Seawalls are built to protect areas of human habitation along the coast against tides, waves, and sea level rise. Of the approximate 55 miles of seawalls in Miami Beach, about 5 miles are publicly owned.
Currently, 1.2 miles of seawall construction have been completed, and 18 segments are in progress. The City's Seawall Prioritization Plan has identified a total of 66 seawalls and 3 living shorelines that require attention.  City plans estimate the project to cost $49 million in design, construction, engineering and inspection. Fortunately, Miami Beach has secured $5.5 million through the G.O. Bond and an additional $11 million through the citywide seawall initiative. Funding needs are $32.5 million for future years (May 2023 estimates).
With 91% of seawalls on private property, elevation is an important role in reducing the community's vulnerability to storm surge and tidal flooding. In January 2021, the City strengthened a prior 2016 policy and passed an ordinance requiring all new seawalls to be built at an elevation of 5.7' NAVD (North American Vertical Datum 1988) and failing seawalls to be re-built to this minimum elevation, to be more resilient as per city code.
The city is committed to finding innovative solutions to secure the necessary funding to complete public seawall retrofits. Private property owners may be eligible for a matching grant for seawall upgrades, please visit MBRisingAbove.com/PPA to learn more.