Miami Beach residents can participate in the North Beach Compost Hub!
To participate, please register at the following link: Registration
Once registered, you will receive a confirmation email from a staff member at the Miami Beach Botanical Garden and will be provided a special pin to access the 24/7 drop-off bin located at the site.
As a member of the hub, you can drop off all of your accepted compost materials.  If you have questions about what is accepted and not accepted, please email compost@mbgarden.com.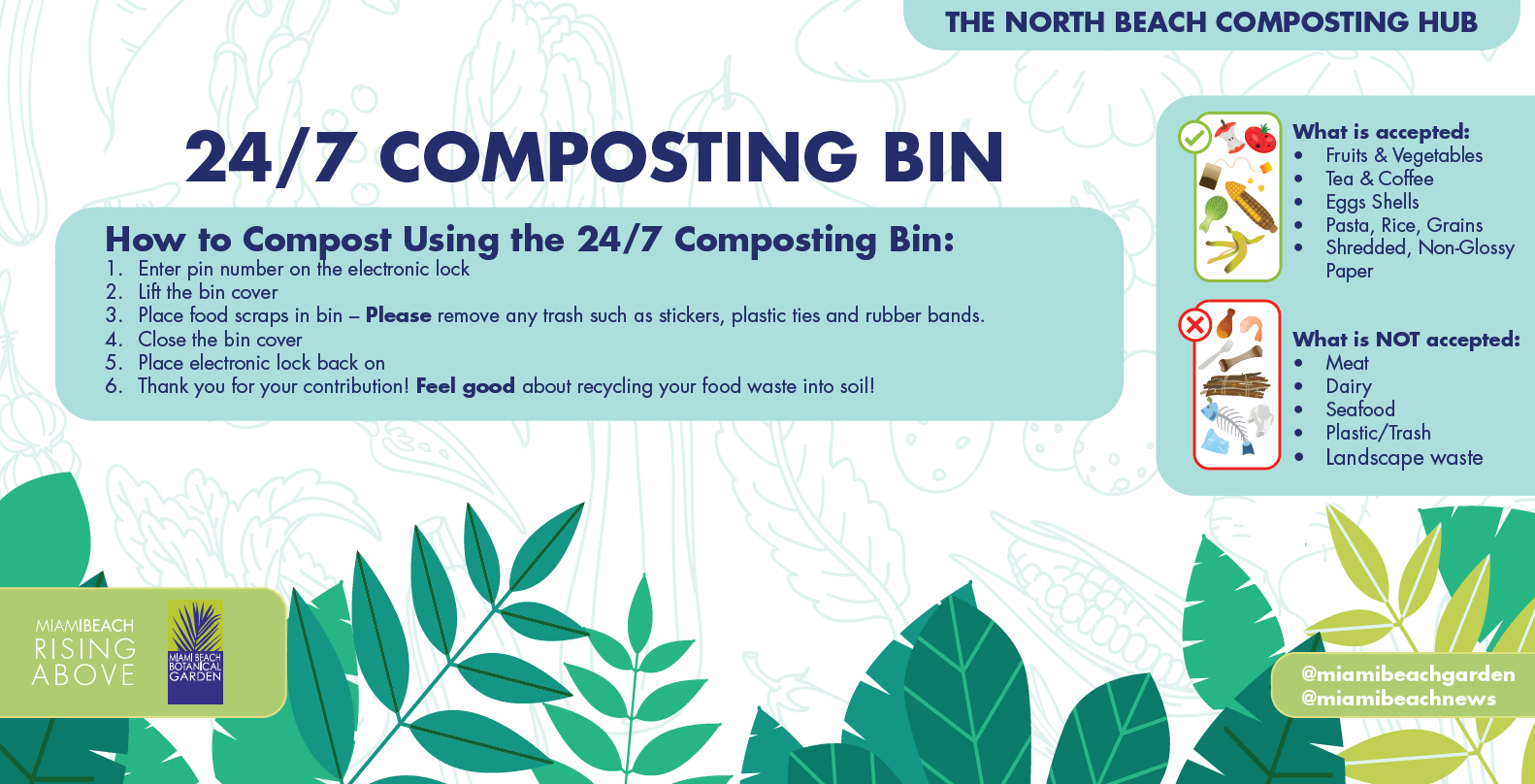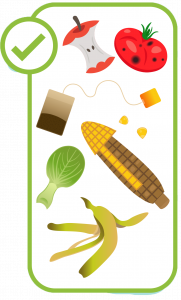 Accepted
-Fruits & Vegetables
-Tea & Coffee
-Eggshells
-Pasta, Rice, Grains
-Shredded, non-glossy paper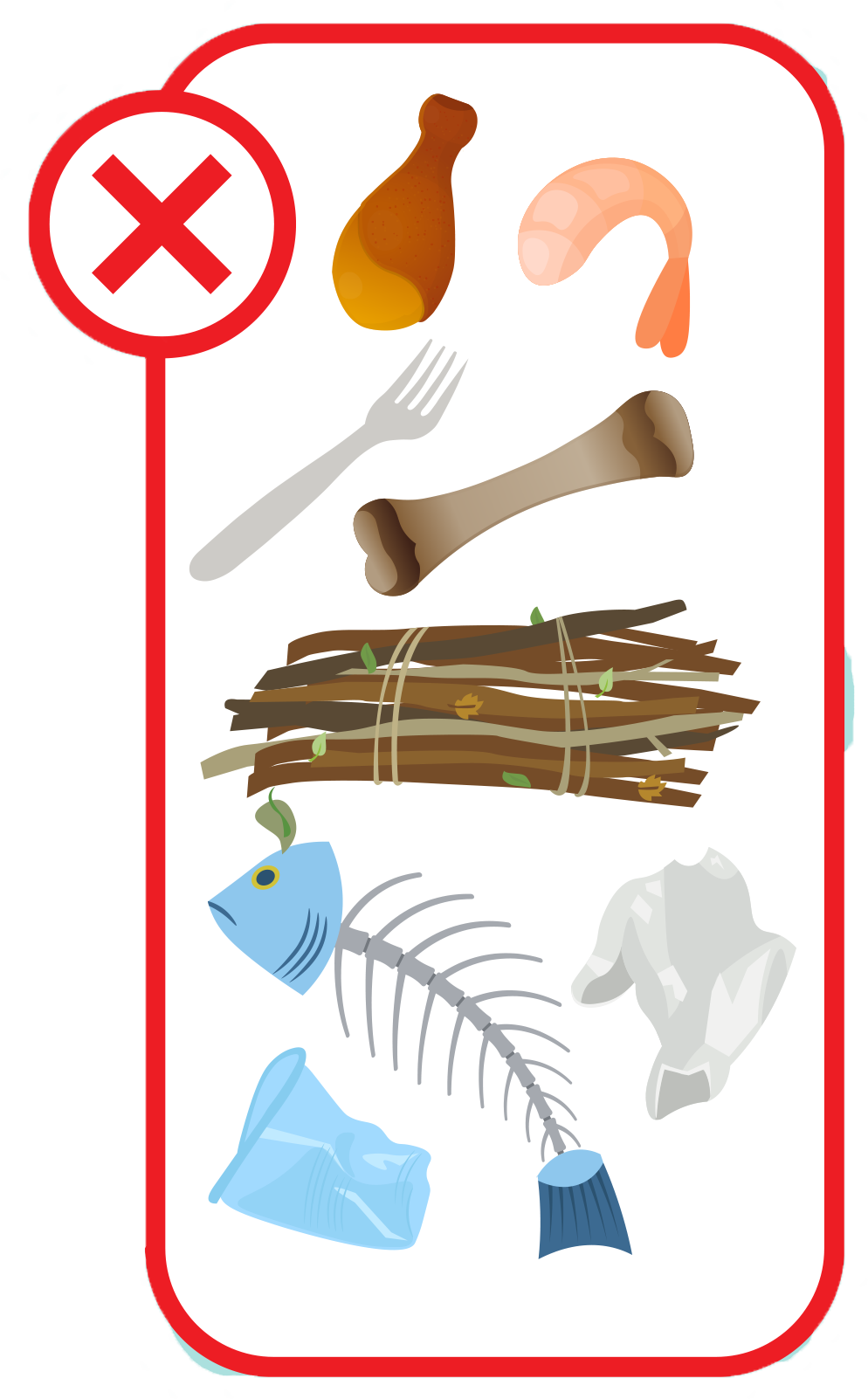 Not Accepted
-Meat
-Dairy
-Seafood
-Plastic/Trash