When visualizing the ideal Miami Beach scenery, people immediately think of warm weather, beautiful skies, and crystal clear waters. This image is one of many reasons why Miami Beach is such a highly visited area. We welcome approximately 6 million overnight tourists on an annual basis and have about 90,000 residents. This means that maintaining Biscayne Bay in pristine conditions is our priority. After all, it provides habitat for marine life and opportunities for recreation and tourism.
Active Water Quality Advisories
Updated on: December 28, 2021
The city has issued a "No Contact" advisory for the waters near the locations listed below:
The waterway adjacent to Parkview Island Park
This advisory recommends not swimming or engaging in recreational water activity near this location until the advisory is lifted. Signage has been posted at public waterway access locations and the City is working closely with all governmental regulatory agencies to protect public health and the environment.
For more information, please contact the Environment and Sustainability Department at 305-673-7084. Please note that the city also alerts residents and visitors when "no contact with water" advisories are issued via e-mail, press releases, and posted signage.
If you would like to be notified directly of advisories in your neighborhood, please subscribe to the city's e-newsletter here.
73rd Street Kayak Launch Water Sampling Information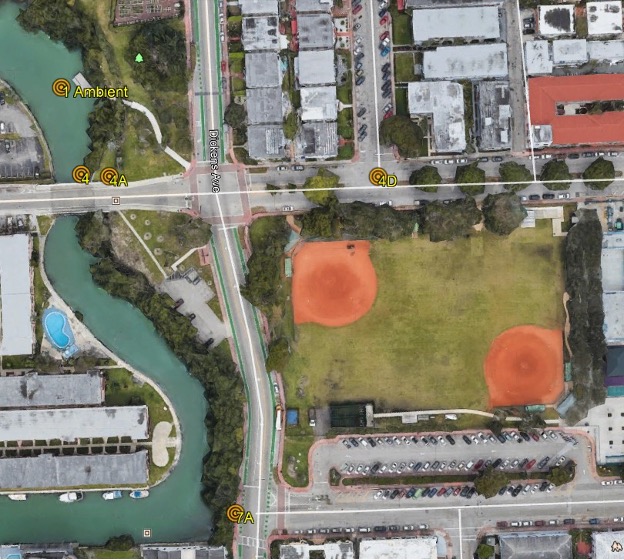 It should be noted that the manhole located at 4D tested 2,550 copies per 100 ml human gene biomarker. A direct sewage connection would be in the order of hundreds of thousands of counts of fecal indicator bacteria and associated DNA counts.
There is no evidence that there is a direct sewage discharge in the vicinity of the waterway. The City will continue to investigate all potential sources of fecal bacteria. The City will continue to coordinate with all regulatory agencies.
Residents are encouraged to pick-up after their dogs. Code Compliance will be issuing violations to individuals.