The Citi Bike program is designed to give locals and visitors an additional transportation option for getting around the city. This solar-powered bike sharing system provides a fleet of specially designed bikes that are sturdy, efficient, and convenient. Each one of the thousand bikes can be retrieved or returned at any one of the 100 docking stations. They are available for use 24 hours a day, 365 days a year. You can rent bikes at an hourly rate or get a 'Bike Share Membership'.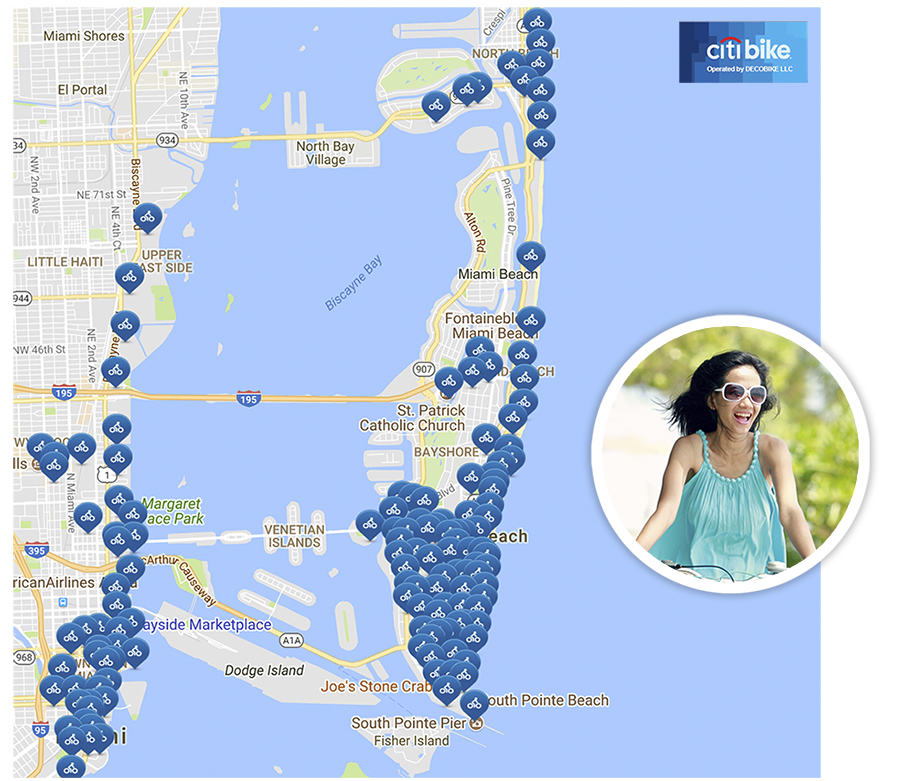 Hourly rentals give you the freedom of docking and parking your bike at any station during your rental period. Choose how long you want to rent your Citi Bike and pay right the station by debit or credit card.
For frequent riders, you can take advantage of the Bike Sharing Membership. A concept that has shown success in European cities like Paris and Barcelona, the Bike Sharing Membership allows you check out and return any bike from any station, all day long. The first 30 minutes of every ride are included for free. The 30 minute trip clock resets each time you arrive at a station/destination, so you get unlimited 30 minute rides at no extra charge. When docked, the bike is then available for the next person to use. Since its bike "sharing," you do not keep the bike in your possession for the whole day.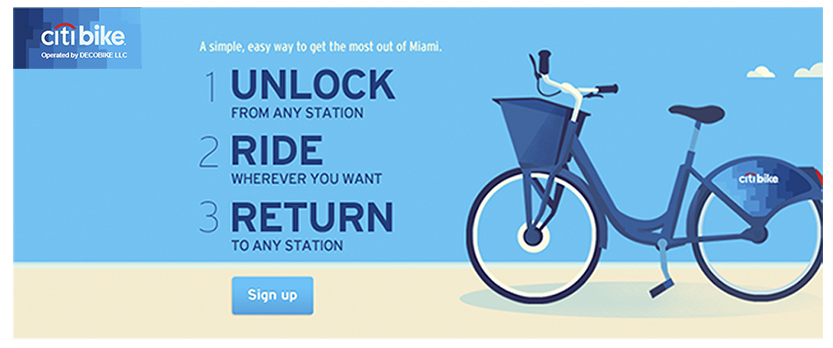 Click here to find a Miami Beach Station near you.