Choose any of the tabs below to learn more on the alternatives for each item.
Are you a business owner?  The City of Miami Beach has partnered with Debris Free Oceans to help businesses make informed decisions when purchasing alternatives to plastics. Learn more here: Plastic Free Business
Need help finding specific products? Use the Debris Free Oceans responsible product search engine to learn where you can purchase sustainable alternatives.
The trend is clear: single-use plastic utensils are on their way out. Throw away utensils have become a large part of our society especially as dining out and delivery have become the go-to choice for Americans. Help reduce their impact on our environment by opting for natural alternatives like the ones below.
Alternatives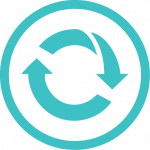 Reusable: Nothing beats reusable products! Not only do you reduce waste but also help conserve valuable natural resources.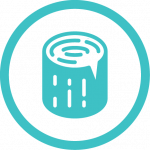 Wood: Wooden cutlery is often maden made from solid wood such as birch. Be sure to look for options that are sustainably harvested (such as Forest Stewardship Council certified). Wooden utensils  are ideal for everyday use or special events.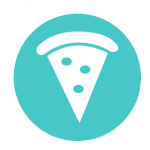 Edible: Depending on the manufacturer, edible cutlery can be made from a variety of grains including rice and flour. These are also a great way to complement special meals.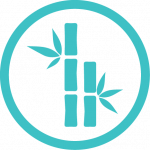 Bamboo: Bamboo utensils, preferably those made with organic bamboo, are made from a renewable resource that is both biodegradable and compostable. Now you don't have to worry about the negative environmental effects that some other disposable products have.
The average American buys takeout or restaurant meals approximately 2.5 times per week. Not only can this easily add up in terms of costs but also in the quantity of disposable takeout boxes that come with the food.  Consider moving towards takeout containers that aren't plastic and choose for more naturally based options. Your planet will thank you!
Alternatives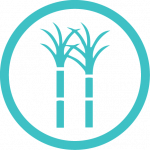 Bagasse: If you're looking for the convenience of disposable products without the environmental impact of plastic or foam, look no further than bagasse take-out containers! This material is perfect for both hot and cold foods. Bagasse is a by-product of sugarcane processing, which means this product is both compostable and biodegradable.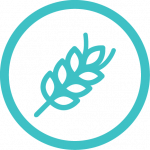 Wheatstraw: This material is a rapidly renewable resource and is a great option for your take-out needs. In addition to being biodegradable and compostable, wheatstraw containers can be microwaved and used for hot and cold foods.
Single-use plastic straws are a source of chronic litter and contamination of the beaches and waterways. The average plastic straw is estimated to be used for only 15 minutes before being discarded and takes approximately 200 years to decompose. It is amongst the top 10 items that are collected annually during the Ocean Conservancy's International Coastal Cleanup event. During the one day event in 2016, volunteers collected almost half a million plastic straws from Miami-Dade County alone.
In 2019, Ordinance 2019-4295 was adopted to extend the existing single-use plastic straw/stirrers ban citywide and will apply to all properties and public spaces. The ordinance does not allow for biodegradable or compostable plastics as substitutes.
Alternatives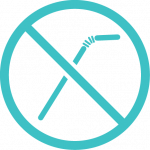 Strawless
Most of the time, straws aren't necessary. It's just a matter of breaking a habit. Afterall,  it's one less thing for you and the environment to think about.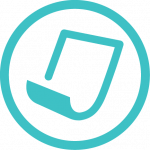 Paper
This straw material is typically made of  100% paper and highly biodegradable.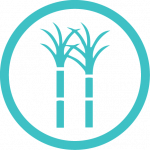 Bagasse(Sugarcane)
Bagasse straws are lightweight,  made of sugarcane stalks, and fully biodegradable - now that's sweet!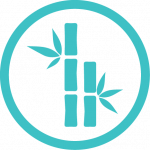 Bamboo
Straws made out of all-natural bamboo are a lightweight and great reusable alternative. Bamboo is a highly renewable resource. Be sure to choose sustainably sourced bamboo.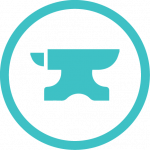 Metal
Metal straws can be made of aluminum, stainless steel and titanium. They are durable and great alternative to single-use plastic straws since they are reusable.  Many of these straws are made from high-quality metals and have brushes available for easy cleaning.
Plastic water bottles are one of the commonly found items within our streets and our stormwater system! The good news is that Miami-Dade County has exceptional tap water quality as demonstrated by the county's annual water quality report: 2017 Water Quality Report. The primary source of drinking water for Miami Beach comes from the Biscayne Aquifer and is located just below the land surface in South Florida. The Biscayne Aquifer is composed of a porous rock with small cracks and holes through which rainwater seeps and fills.
Our high quality tap water is a great reason to break up with single-use plastic water bottles. If you already own a water bottle, stop by any of our water bottle refill stations to get a taste of great Everglades grown tap water!
Alternatives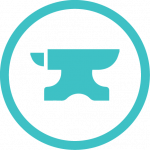 Stainless Steel
It's very easy to get fancy with your stainless steel water bottle! This alternative is normally  BPA (Bisphenol A) free and there are options such as a vacuum sealing, insulation, and the incredible ability to regulate temperature. Some brands are even capable of keeping your drink cold for 24 hours or tea hot for 12 hours.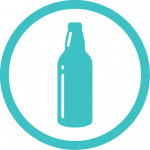 Glass 
This alternative brings a touch of elegance to your hydration habits.  Many glass bottles are  highly reusable, BPA free, dishwasher safe, and don't alter the taste of your drinking like many plastics do. 
Did you know that plastic coffee cups are not recyclable? Whether they're plastic coffee cups or smoothie cups, they're not accepted at most recycling facilities in South Florida. Additionally, paper coffee cups often have a plastic lining (PLA or Polylactic acid) on the inside which keeps coffee cups from fully biodegrading. Unfortunately, coffee cups without the PLA lining are difficult to locate. Consider going reusable to help avoid this issue or choose one of the alternatives below to reduce your impact on the environment. By doing so, you can help make a dent in the estimated 58 million disposable coffee cups that Americans throw away every year.
Alternatives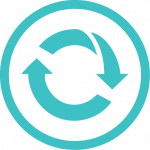 Reusable -  There's nothing better than a reusable coffee cup.  These alternatives can include options such as stainless steel, ceramic, glass, and even porcelain. The options are nearly endless.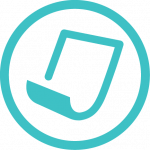 Paper - This is the most commonly used material for single use coffee cups. Be sure to choose a style that does not have the PLA lining.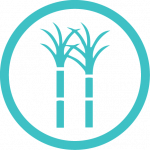 Bagasse - An excellent replacement for plastic or paper cups, made from sugarcane fiber . Bagasse is the fibrous waste left over after extraction of the sugar from the sugarcane.