Resiliency is defined as the ability to rebound after change or adversity.  In order to be resilient, a community needs to have a plan in place to reduce risk to natural and man-made disasters; and to prepare, respond and recover from difficult conditions. Miami Beach is particularly vulnerable to challenging environmental conditions, such as flooding, sea level rise, erosion and storm events, due to its low-lying topography and geographic location. The city recognizes this vulnerability and has made major strides in developing initiatives related to resiliency including climate change adaptation initiatives. These efforts have primarily been piecemeal and have not been formally linked to a larger strategy or a long-term vision. This is where the resiliency strategy steps in.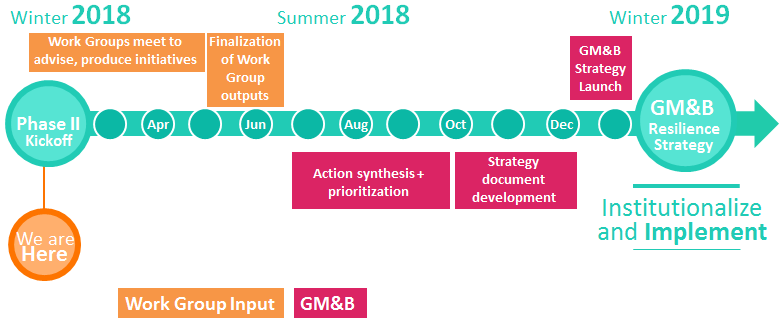 In the 21st Century, it is financially and socially imperative for cities to operate differently. The Resilience Strategy is one of the tools that will help propel the city in a holistic and integrated direction. The City Resilience Strategy  is the product which a city develops a better understand of the challenges it faces; reviews its ability to address those challenges; and unites people, projects, and priorities, so that cities to collectively act on their resilience challenges.
The Resiliency Strategy is broken into topics known as Discovery Areas.  The Discovery Areas describe the key issues that were identified from the findings of our Preliminary Resilience Assessment that need further research before we can identify initiatives for inclusion in the Resilience Strategy.