Bloomberg Mayor's Challenge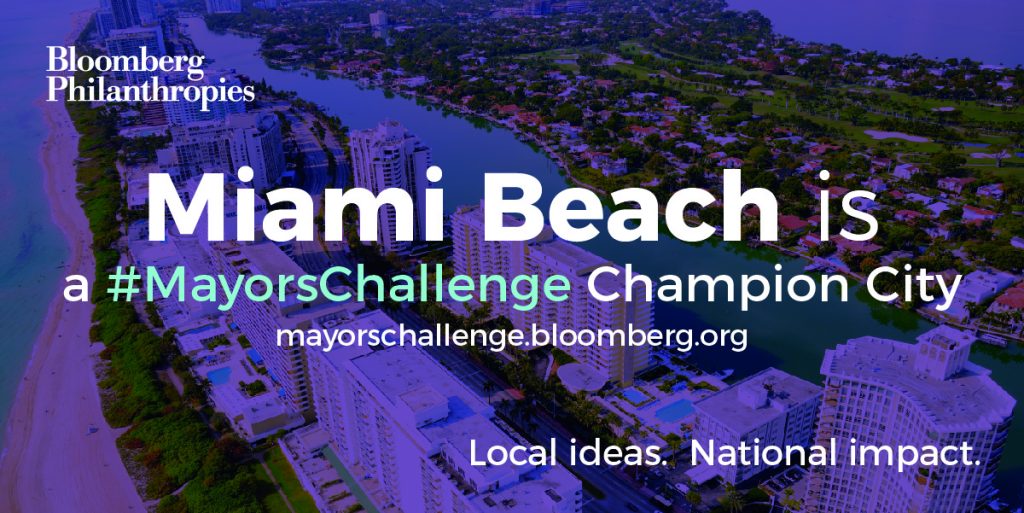 Project Overview & Test 1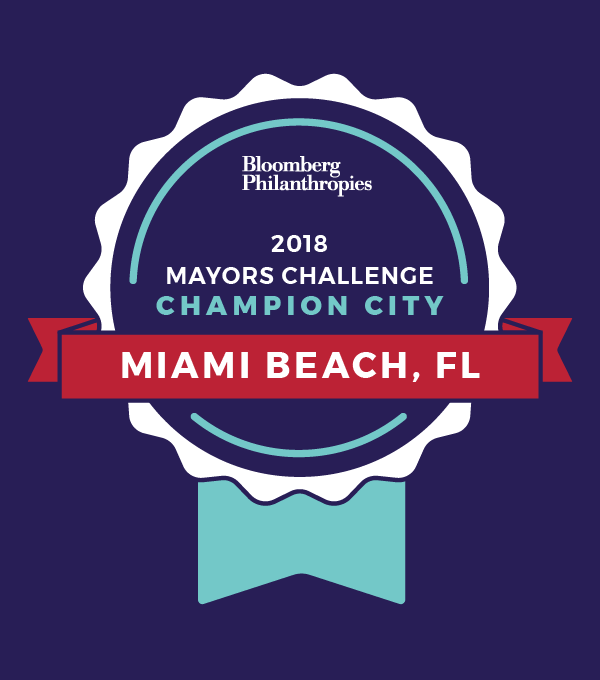 The City of Miami Beach has been recognized and selected by Bloomberg Philanthropies as one of 35 Champion Cities in the 2018 Mayor's Challenge! The Challenge is designed to help cities create innovative and scalable solutions to today's toughest problems.
The innovative idea that the City will be testing is a new and integrated data tool to reduce uncertainty and damage from weather and climate. The tool will combine weather and tidal data, and rely on an integrated centralized data operations system. The tool will lead to a better understanding of flooding, allowing residents and employees to make better short and long-term decisions.  Flooding may occur from major rainfall and King Tides.
For the first phase of the project, the City is participating in a pilot program to test and refine the flood alert idea. The Bloomberg Mayor's Challenge allows us to create a prototype and test it before developing a final product. In simple terms, a prototype is a preliminary model of the final product. Prototype tests will provide us with great feedback, and help us refine our idea to get it ready for a final application in August.  One City will receive $5 million dollars, and four cities will receive $1 million to implement their ideas.
Prototype Test 1 – April 6th.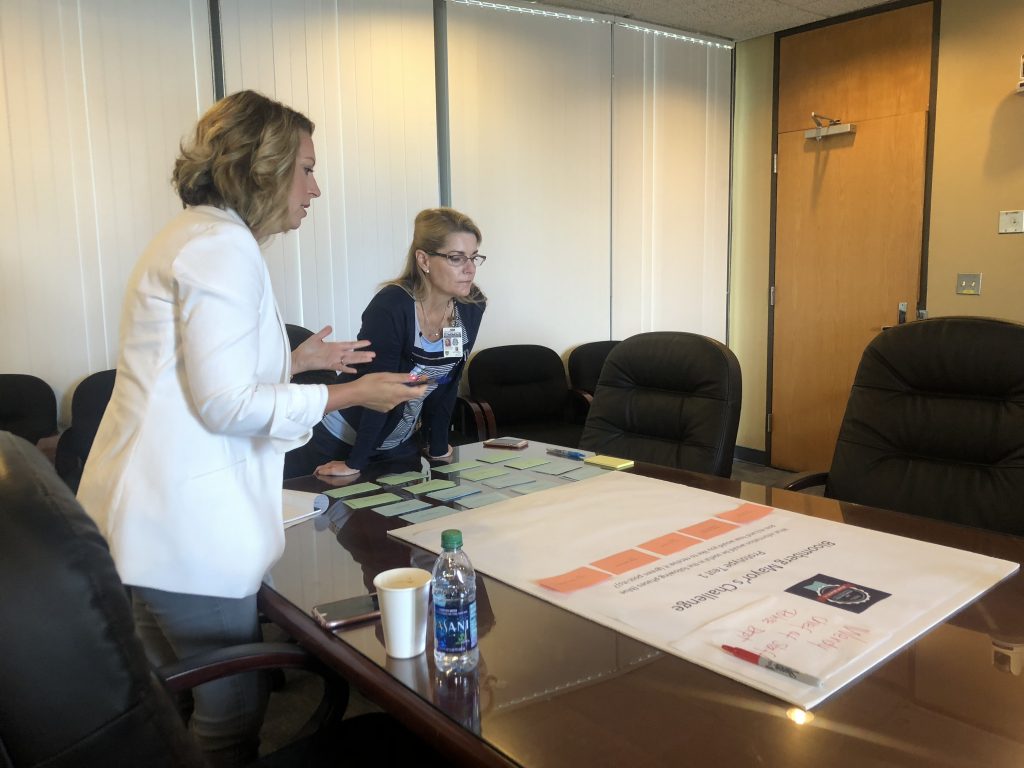 On April 6th, the City of Miami Beach conducted the first Prototype Test with employees and business owners who will be co-creators of the flood alert tool. The test consisted of a number of questions in the format of scenario cards about how participants have reacted to flooding in the past and what kind of information would help them make better short and long-term decisions about flooding.  Staff members from Bloomberg attended the test to provide feedback to the City on how to process the input received during the test and next steps for developing the tool.
Additional prototype testing will be conducted in the upcoming weeks to ensure that the tool suits the needs of residents, business owners and employees exposed to flooding. Stay tuned for more information about Bloomberg Mayor's Challenge.
Read news and updates on the Mayor's Challenge by following #MayorsChallenge @BloombergCities @MiamiBeachNews and @CityofMiami on Twitter.