International Coastal Cleanup
September 15, 2018 9:00 am - September 15, 2018 12:00 pm
Various
About This Event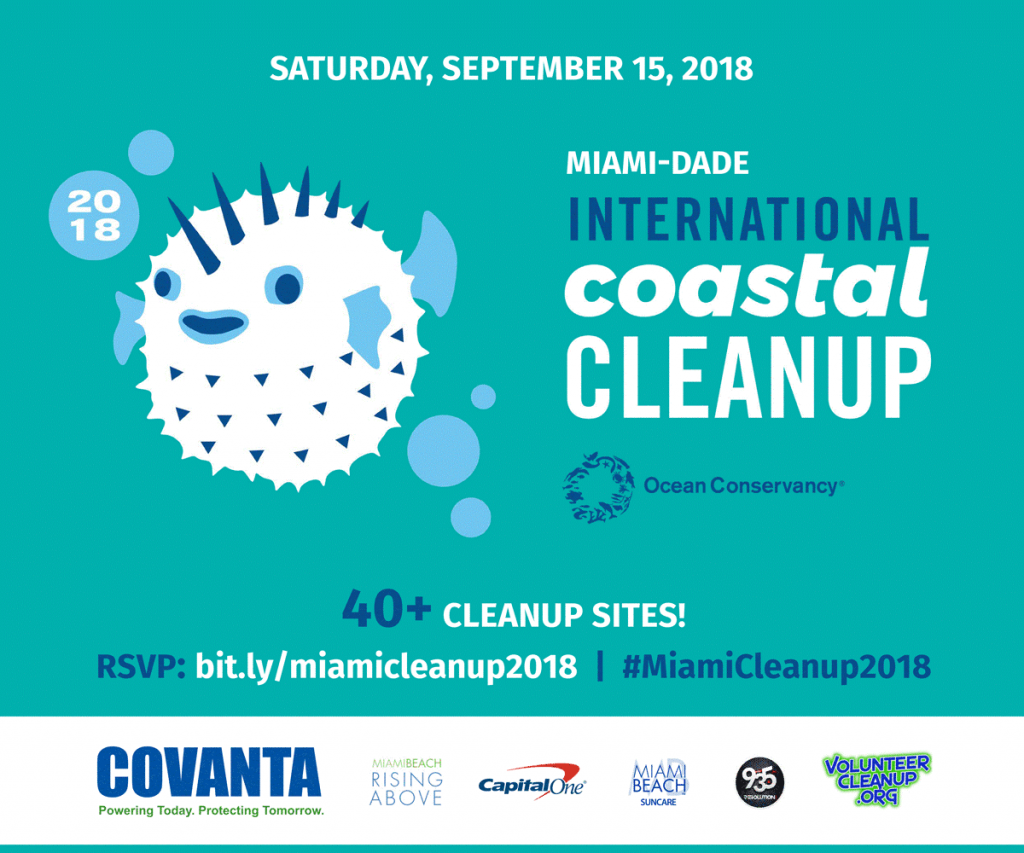 Over the past 33 years, Ocean Conservancy's International Coastal Cleanup (ICC) has brought together nearly 13 million people from over 150 countries to collect nearly 250 million pounds of trash along our coastlines and waterways.
This day of positive community impact is more than just a cleanup – it's part of a global citizen science project.  We will not only remove large quantities of marine debris but also catalogue, categorize, and tally what we collect via the Ocean Conservancy Clean Swell app (or data cards).  The resulting fine-scale data helps to create the Ocean Trash Index, an indicator updated annually by the Ocean Conservancy to provide a unique global snapshot of marine debris littering coasts and waterways around the world.
Find an ICC cleanup near you, join the movement and help spread the word!
REGISTER TODAY: International Coastal Cleanup