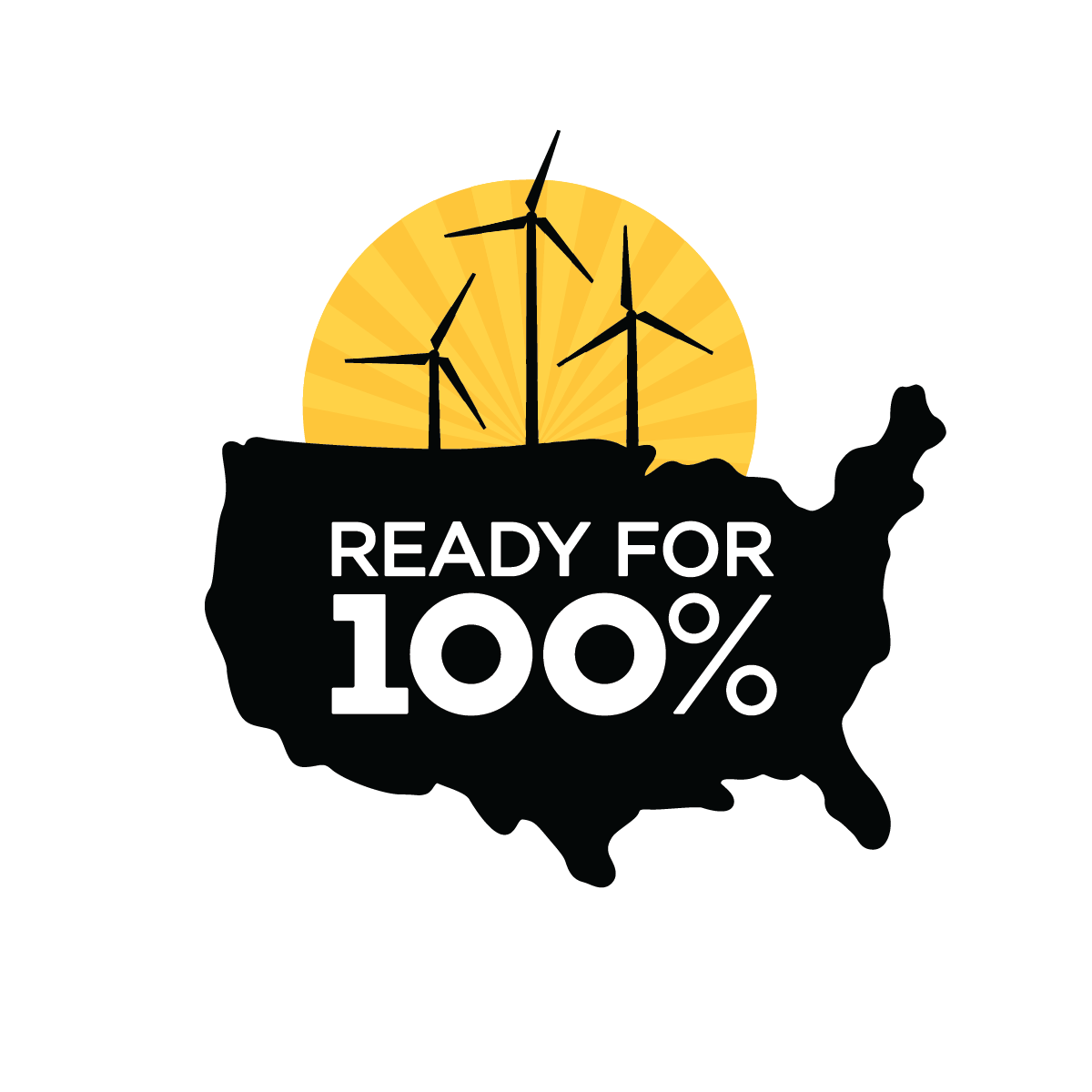 The nation's largest grassroots environmental group is throwing its weight behind clean energy with its new #ReadyFor100 campaign. With 2.4 million members and supporters, the Sierra Club is urging mayors in cities across the country to follow the lead of cities like San Diego, Paris, Sydney and Vancouver that have committed to 100% clean energy.
The #ReadyFor100 campaign challenges 100 cities across the United States to set a target of 100% clean energy. The move to 100% clean energy in the U.S. must begin in cities. The 100% clean energy goal was already adopted by 26 cities. These cities have agreed to generate 100% of the energy used community-wide from clean, non-polluting and renewable sources. More than half the world's population lives in urban areas. By 2050, cities will encompass two-thirds of the people on the planet. Since urban areas account for an estimated 76% of CO2 emissions from energy use – and many are vulnerable to flooding and higher temperatures – many city officials are taking on climate change. Numerous U.S. cities have made public commitments to cut carbon and address climate change through initiatives like the Compact of Mayors or by establishing their own climate action plans.
Ahead of the U.S. Conference of Mayors annual meeting in Miami Beach in June, the launch of Mayors for 100% Clean Energy aims to demonstrate bold local leadership and showcase the depth and breadth of support from city leaders for a transition to 100% renewable energy. The Mayors for 100% Clean Energy initiative is co-chaired by Mayor Philip Levine of Miami Beach, Mayor Jackie Biskupski of Salt Lake City, Mayor Kevin Faulconer of San Diego, and Mayor Stephen K. Benjamin of Columbia, South Carolina.
"As Mayor of Miami Beach, I am proud to support a vision of 100% clean energy for my community. Our vibrant, historic city will be a model for other communities around the world on the importance of addressing the threat of climate change. We have already taken steps to expand renewable energy and we will continue to improve our infrastructure and innovate clean energy solutions for a stronger Miami Beach," said Mayor Philip Levine of Miami Beach, Florida. "Climate change may be the challenge of our generation, but it is also the opportunity of a lifetime. The transition to clean and renewable energy will both help Miami Beach confront climate change and strengthen our local economy. Cities can lead the way and, as Co-Chair of Mayors for 100% Clean Energy I am honored to stand with mayors across the country in supporting 100% clean energy."
Building on this history of climate leadership, Mayor Levine urges the 2017 U.S. Conference of Mayors participants to support the #ReadyFor100 campaign, and set a goal to transition their cities to 100% clean energy. By adopting a 100% clean, renewable energy target, mayors can set a new bar – not only for climate leadership – but also as proof that they prioritize people's health and well-being.
Learn more: